Sheer simplicity is a sheer luxury.
With a single handle for ease of use, the Pressure Balance system provides unparalleled consistency and performance.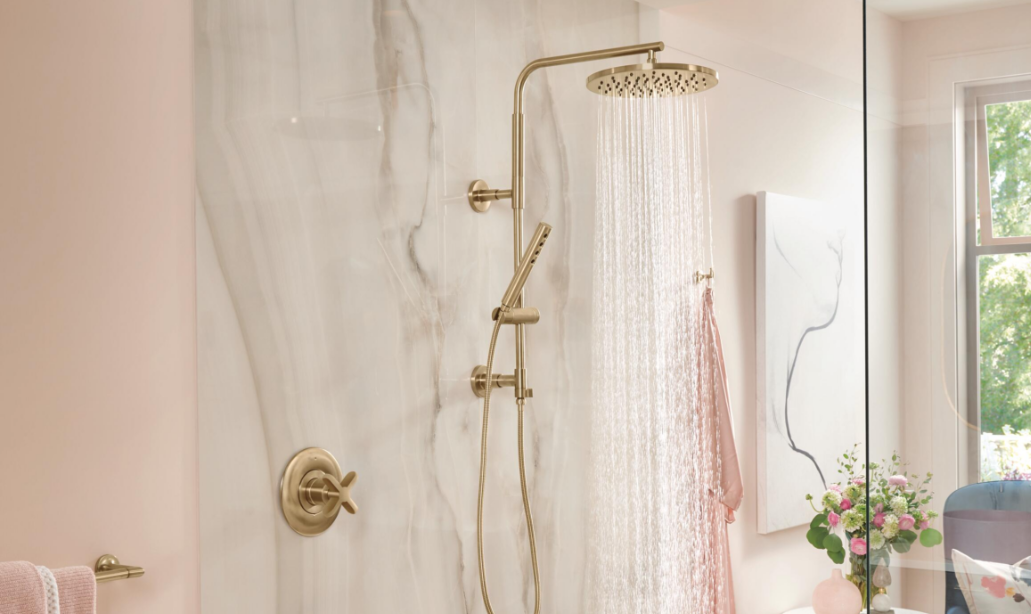 ALL-IN-ONE COMFORT.
A single handle allows you to activate water flow and control volume and temperature with simplicity and ease.
STREAMLINED MINIMALISM.
Available with an integrated diverter, which combines temperature, volume and diverter controls in one trim.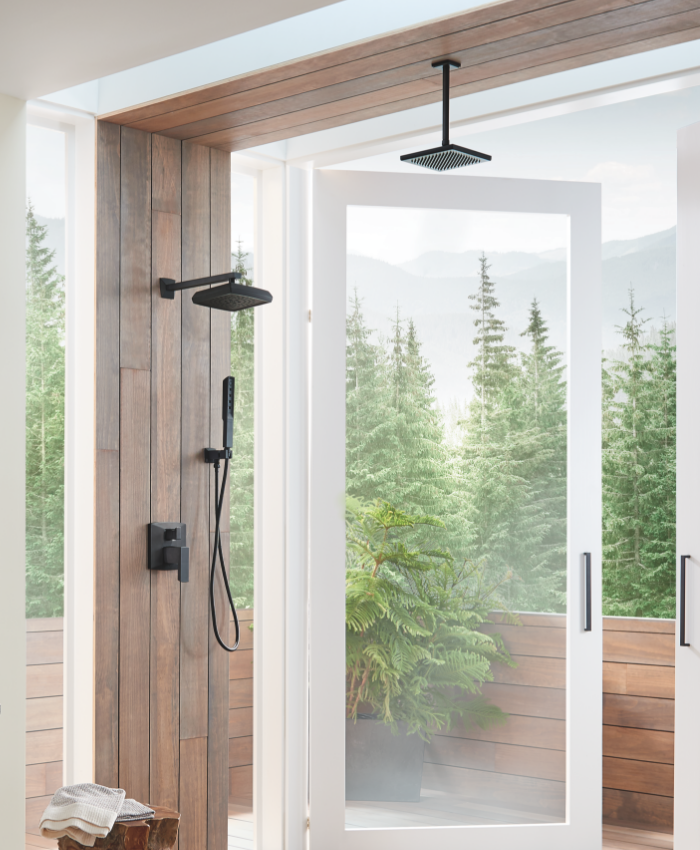 The Pressure Balance shower compensates dynamically for changes in water pressure to maintain a consistent temperature within ± 3.6° F (±2° C)—even when the system pressure varies, using a single-function cartridge.
A Pressure Balance shower system can be used for a tub/shower design or a shower only design with or without a diverter. For a streamlined look, use an integrated valve and diverter trim.
PRODUCTS REQUIRED
To create a Custom Pressure Balance Shower, you will need the following:
SYSTEM SPECIFICATIONS
Requires ½" supply lines
Requires installation using MultiChoice® Universal Rough or MultiChoice® Universal
Integrated Shower and Diverter rough
Temperature indication on handle
Field adjustable to limit handle rotation into hot water zone
Optional extension kits are available
Max Flow Rate 9.4 gpm @ 60 psi, 35.6 L/min @ 414 kPa
Products