The Spirit of Reinvention.
Grandeur takes a playful turn in the Tulham™ Kitchen Collection. Elegant contours combine with art deco motifs for an inventive blend of the traditional and the avant-garde. In every way, the collection truly captures an artistic spirit.
Polished Chrome

Brilliance® Luxe Gold® / Brilliance® Polished Gold

Brilliance® Luxe Steel®

Matte Black/Brilliance® Black Onyx

Brilliance® Polished Nickel

Brilliance® Stainless
A Brave new style.
Artistic sensibilities channel the modern spirit of maximalism, a refreshing alternative to minimalism.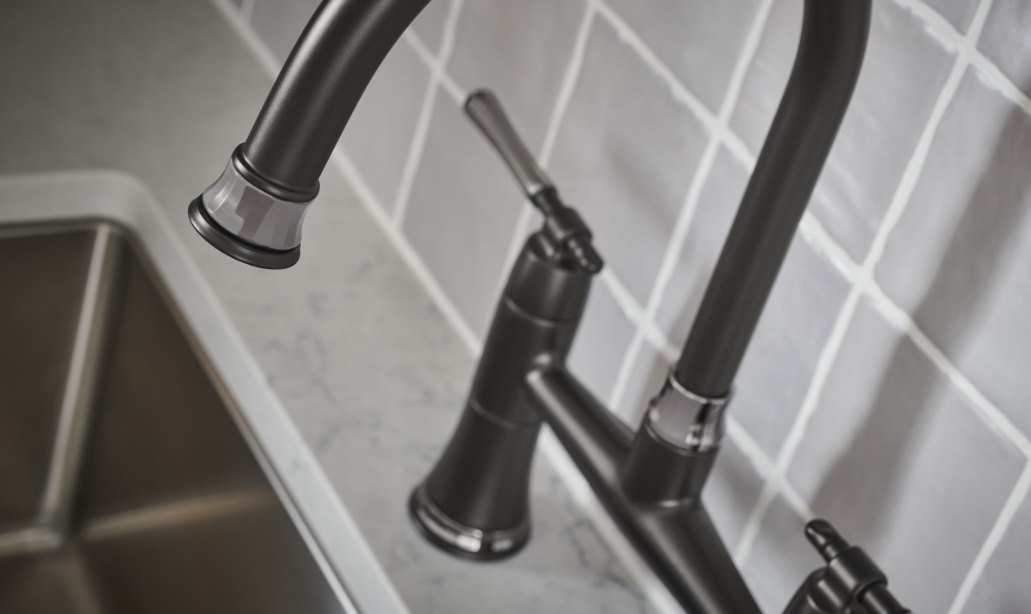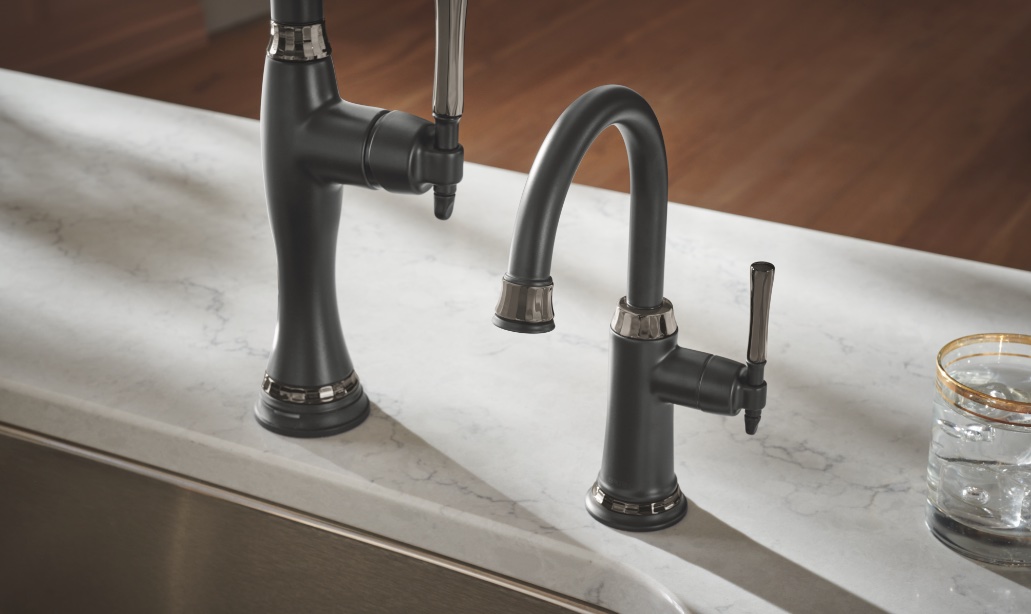 Freethinking and free-spirited.
Lavish fluting details on the handles create a vintage-yet-reimagined aesthetic.
Variations on a theme.
Contrasts make a grand statement in the tone-on-tone finish combinations, pairing Brilliance® Luxe Gold® with Brilliance® Polished Gold and Matte Black with Brilliance® Black Onyx.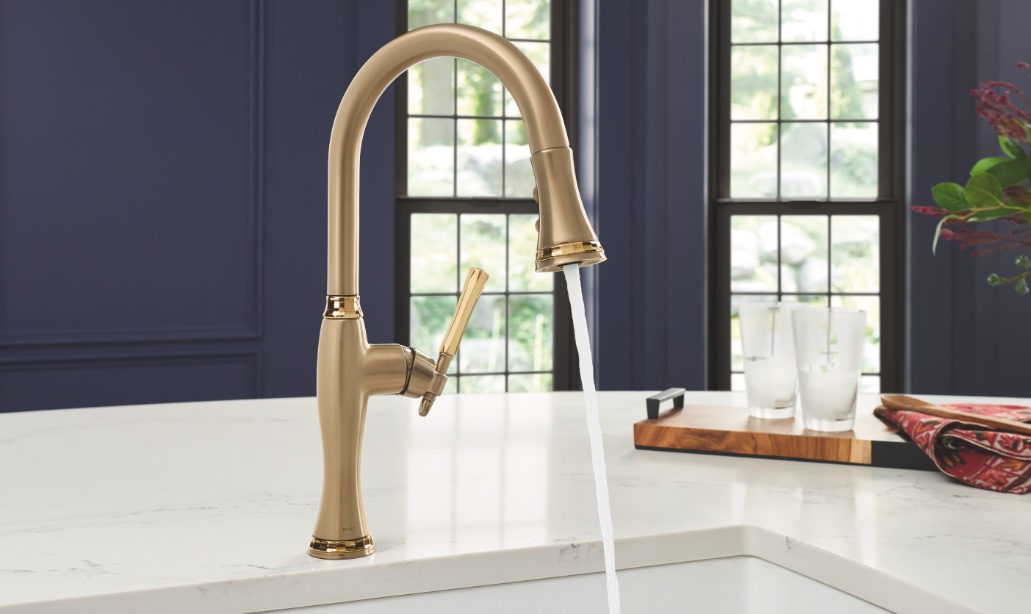 Gallery