Both one and many.
In the Odin® Kitchen Collection by Brizo®, a singular aesthetic finds manifold expression. The streamlined silhouette takes on new distinction with each finish, handle and spout configuration. Embodying both unity and diversity, the collection represents an exquisite multiplicity.
Polished Chrome

Brilliance® Luxe Gold®

Brilliance® Luxe Steel®

Matte Black

Brilliance® Polished Gold

Brilliance® Polished Nickel

Brilliance® Stainless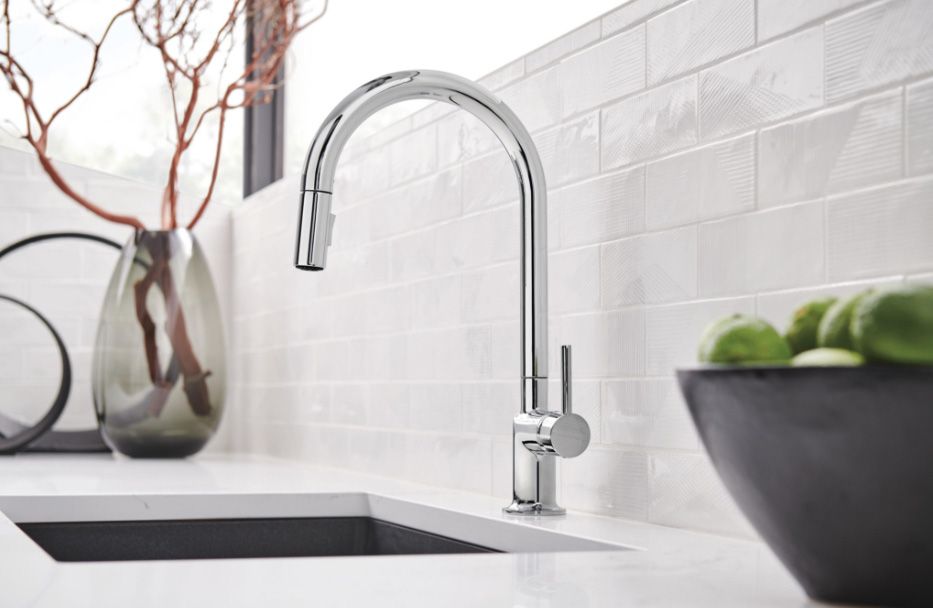 EVERY SHADE, A NEW DIMENSION
From the radiance of warm shades to the sophistication of cool tones, each of seven finish options showcases the multifaceted beauty of Scandinavian-inspired architectures.
THE GOLDEN MEAN.
Neither minimalist nor maximalist, the Odin® collection exemplifies the Swedish philosophy of lagom. No adornment is extraneous, nor is any detail lacking.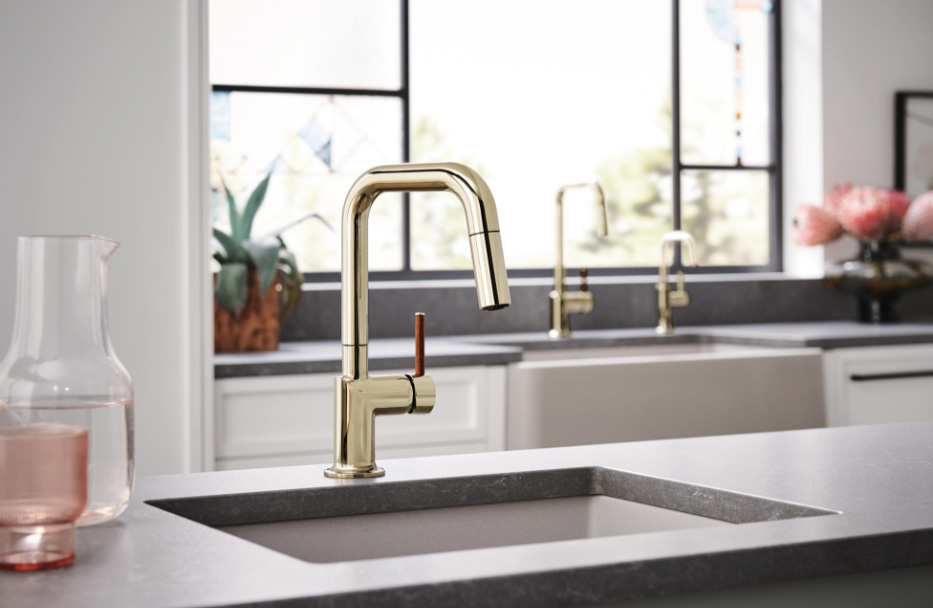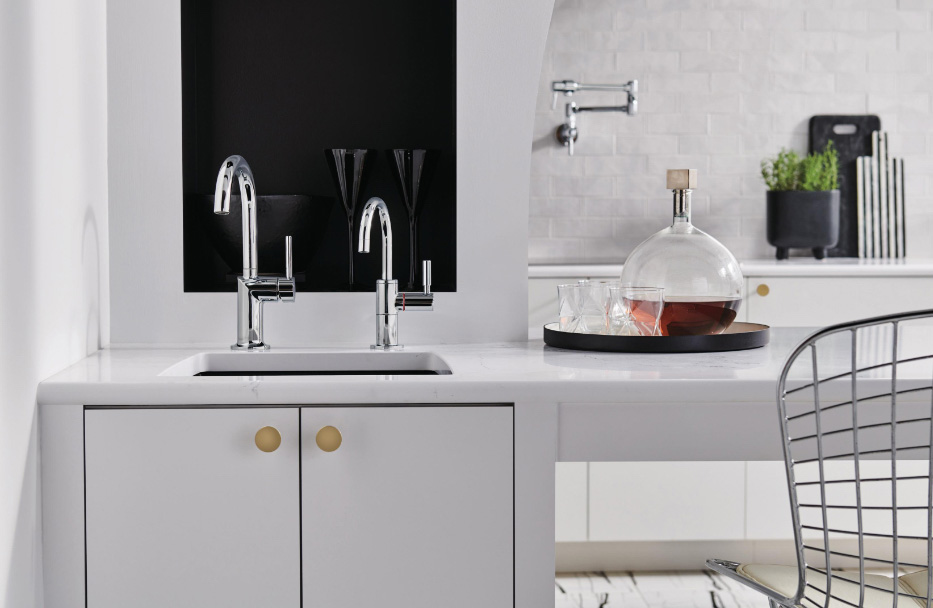 DISTINCTIVE, YET DIVERSE.
Arc and square spouts harmonize with metal and Guyana Teak lever handles in any finish, creating endless combinations—and endless appeal.
Tailored Culinary PErformance.
The collection's unparalleled customization reaches new levels with the debut of the Odin® Semi-Professional Kitchen Faucet. Pair it with MagneDock® Technology and Available SmartTouch Technology® and Voice Activation (US only) for personalized ease.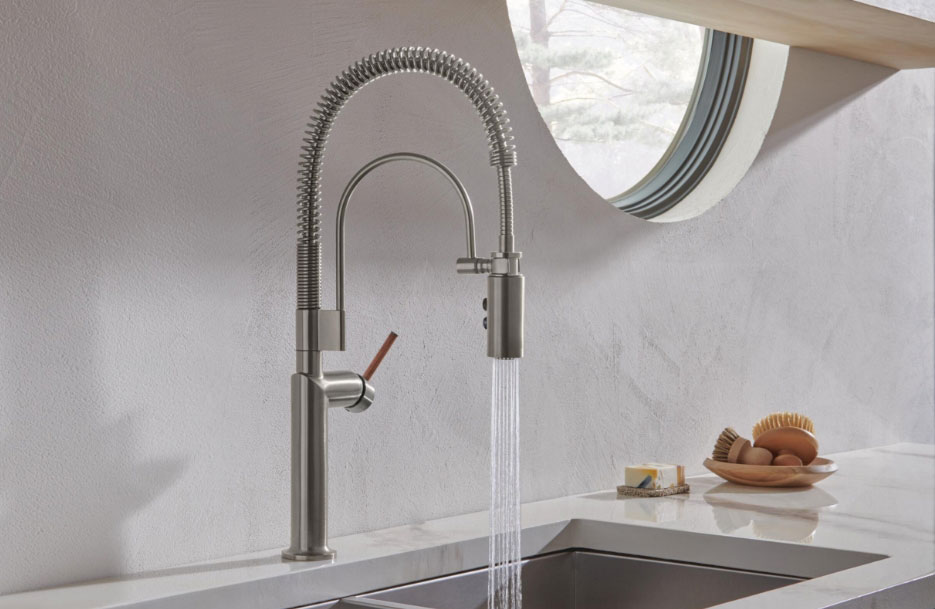 Gallery