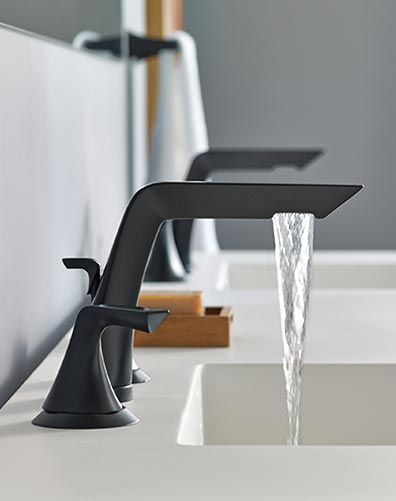 Brizo is committed to protecting the future of our nation's water supply, which is why we offer a variety of water efficient faucets and fittings. We focus on creating products that prove luxurious experiences can also be environmentally conscious.

Working with state and local municipalities, we ensure compliant product with evolving regulations, including our 1.2 gpm–ECO lavatory faucets and 2.0 gpm–ECO shower components to address the California Energy Commission's Title 20 requirements.

As a proud WaterSense® partner, we also work with the Environmental Protection Agency (EPA) to encourage efficient use of water resources and actively protect the future of our nation's water supply. The WaterSense certification is given to faucets that meet the water efficiency requirements set forth by the EPA, with a maximum flow rate of 1.5 gallons per minute (gpm) for lavatory faucets and maximum 2.0 gpm for showerheads/handshowers. WaterSense labeled products use 20% less water than their less-efficient counterparts, while maintaining the high standards of performance expected from a Brizo fixture.

As part of Delta Faucet Company, our ongoing sustainability efforts have been recognized with three WaterSense Manufacturing Partner of the Year awards and since 2015, we have been named one of the WaterSense Sustained Excellence Award winners.