His Vision Continues
Frank Lloyd Wright saw the world differently. And inspired us to do the same. Now in the Frank Lloyd Wright® Bath Collection by Brizo®, we pay homage to his visionary spirit. The collection dares to challenge and upend tradition—and in doing so, honors Wright's legacy.
Polished Chrome

Brilliance® Luxe Nickel®

Brilliance® Luxe Nickel® / Wood

Brilliance® Luxe Steel®

Brilliance® Polished Nickel

Brilliance® Polished Nickel / Wood
A Breathtaking Cascade
In the spirit of challenging convention, the distinctive water flow streams from the side of the spout, channeling the staggering beauty of a mountain waterfall.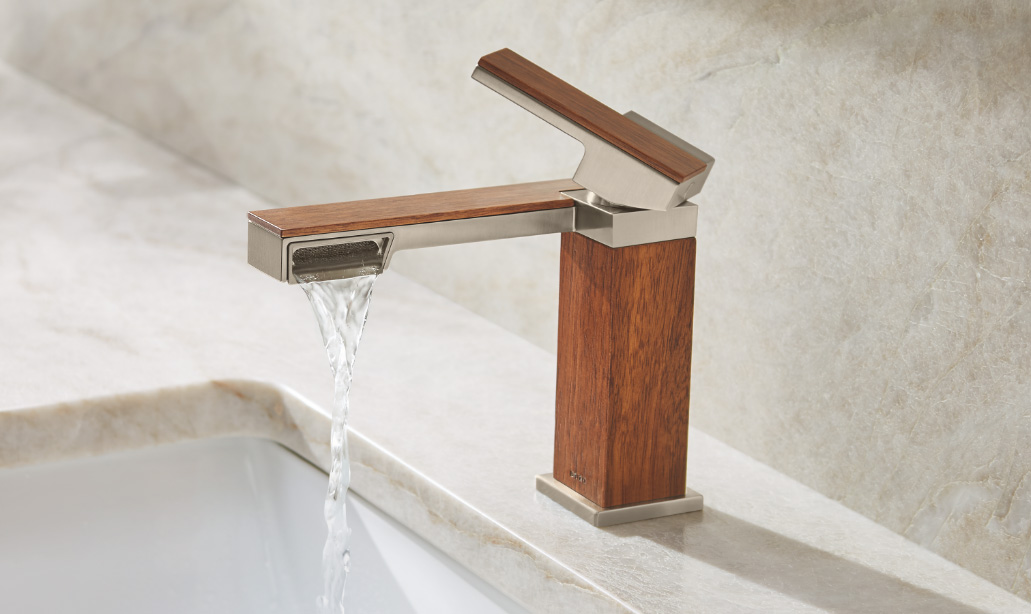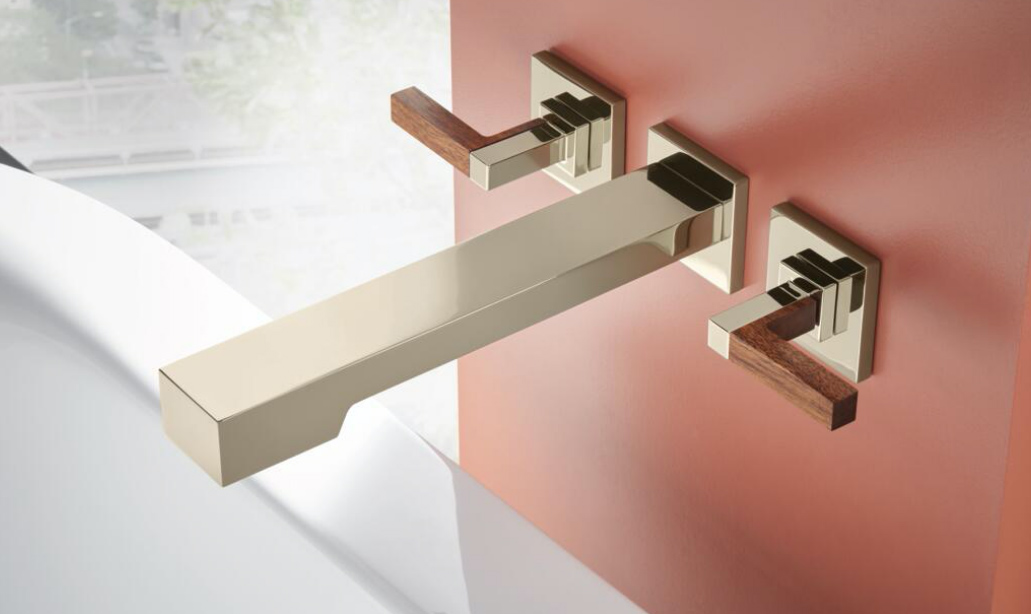 An Epiphany in Every Line
The horizontal planes of the cantilevered spout echo Wright's awe-inspiring structures, harnessing the laws of physics, yet seeming to defy gravity.
Lavish in Form and Function
The raincan showerhead showcases the distinctive rush of the Canopy Spray, which activates a built-in light by hydrogenerator for a dramatic effect.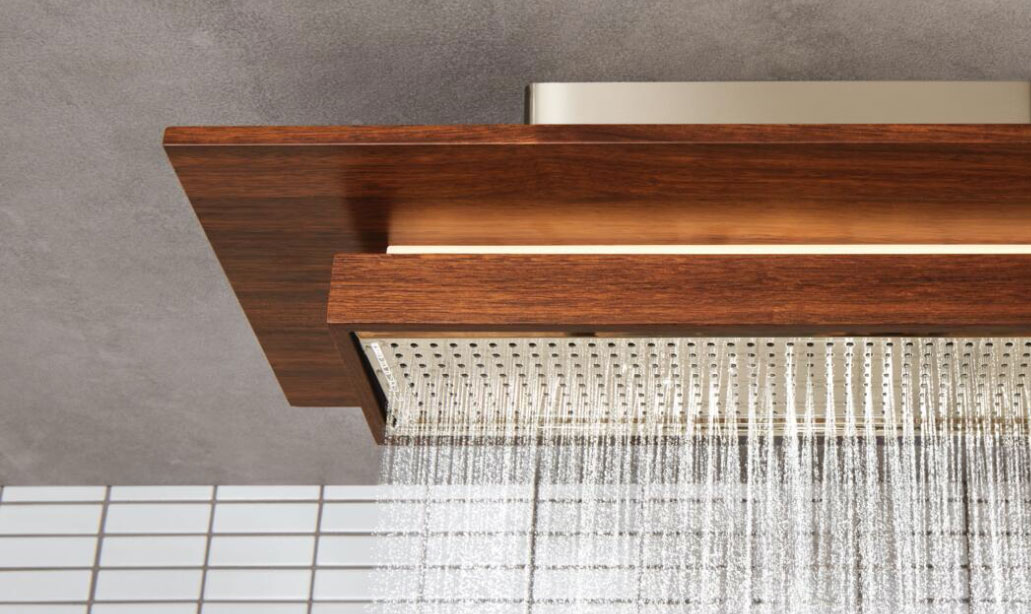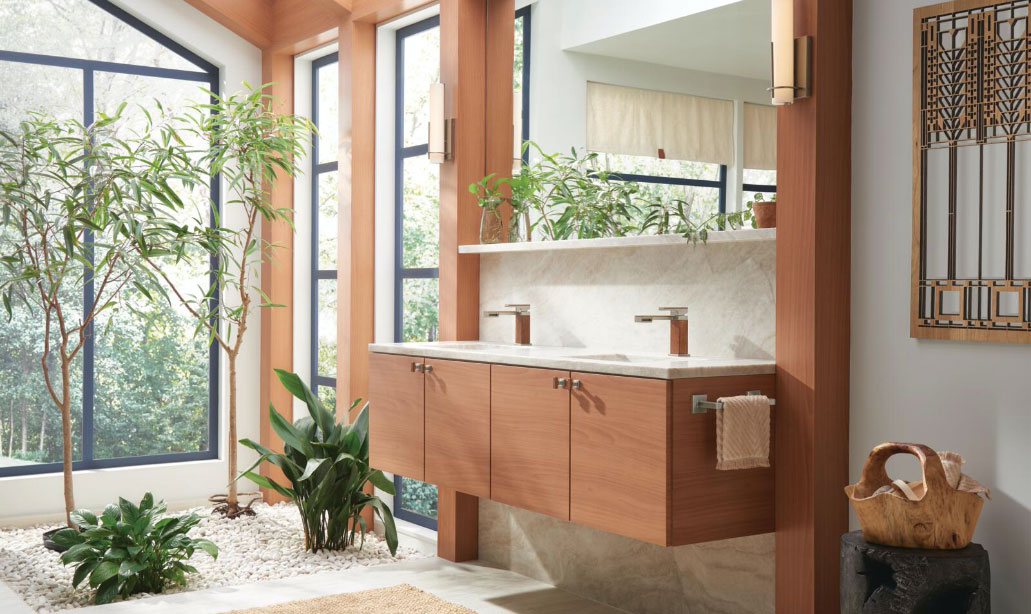 A Matter of Material
The collection draws its palette and materials from the natural world, as evidenced by the distinctive texture and color of each individual piece of wood.
Gallery