A Work of Rare Alchemy
Line and curve. Plane and arc. The Allaria™ Bath Collection begins with simple forms. Alone, each is unassuming. But combine the elements, and a transformation occurs, creating an alluring force.
Brilliance® Black Onyx

Matte Black/Brilliance® Black Onyx

Polished Chrome

Brilliance® Luxe Gold®

Brilliance® Luxe Gold® / Clear

Brilliance® Luxe Nickel®

Matte Black

Polished Chrome / Clear
The material and mystical Unite.
At once enticing and enigmatic, the new Brilliance® Black Onyx / Matte Black split finish holds a peculiar charm.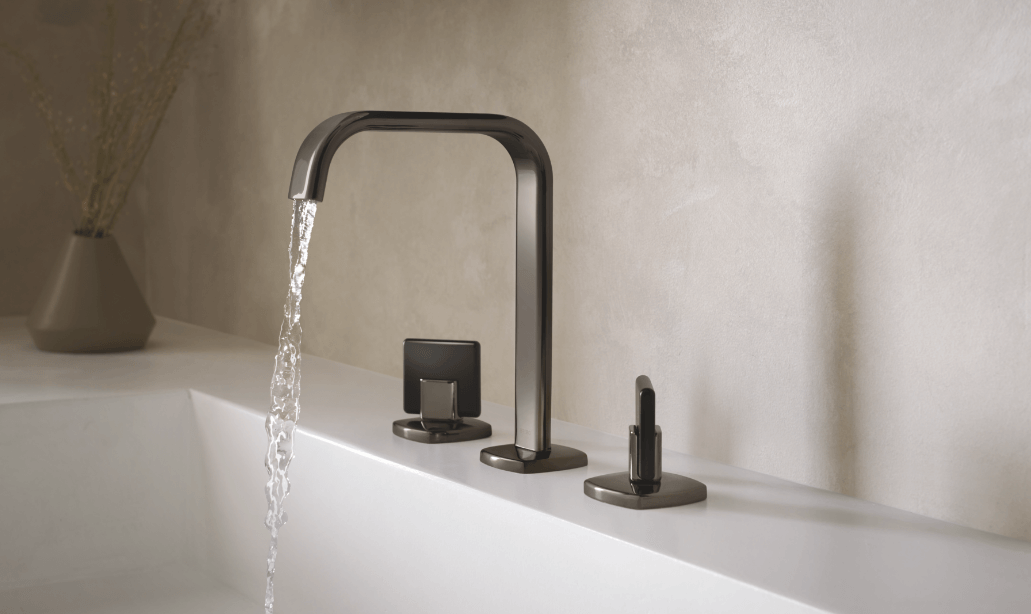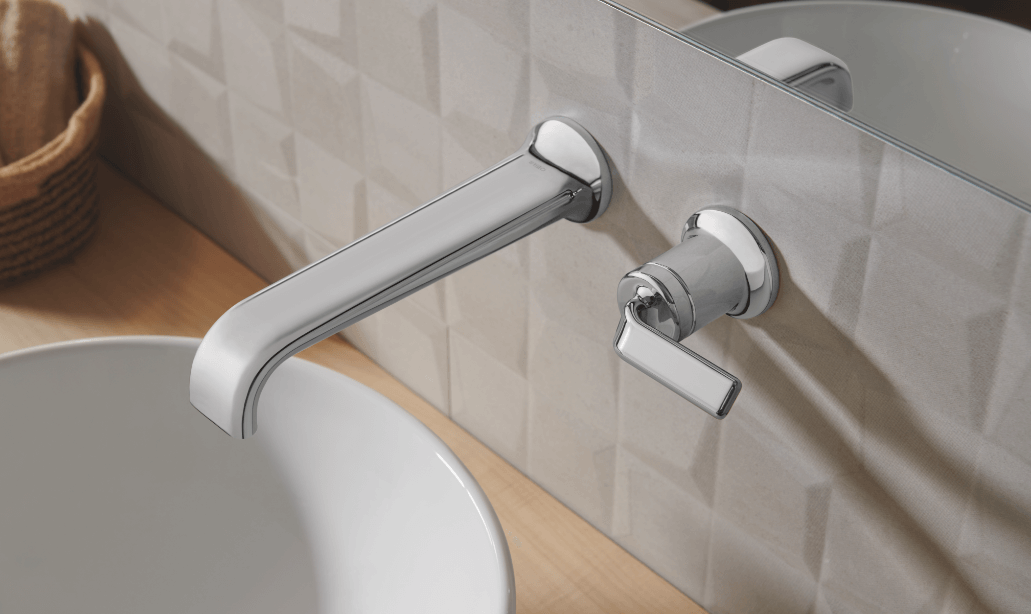 A touch of enchantment.
Choose the simplicity of the knob handle, the instinctive lines of the lever handle or the intrigue of the twist lever handle.
The elements transformed.
The entrancing contours of the ribbon spout are available in both Square and Arc configurations.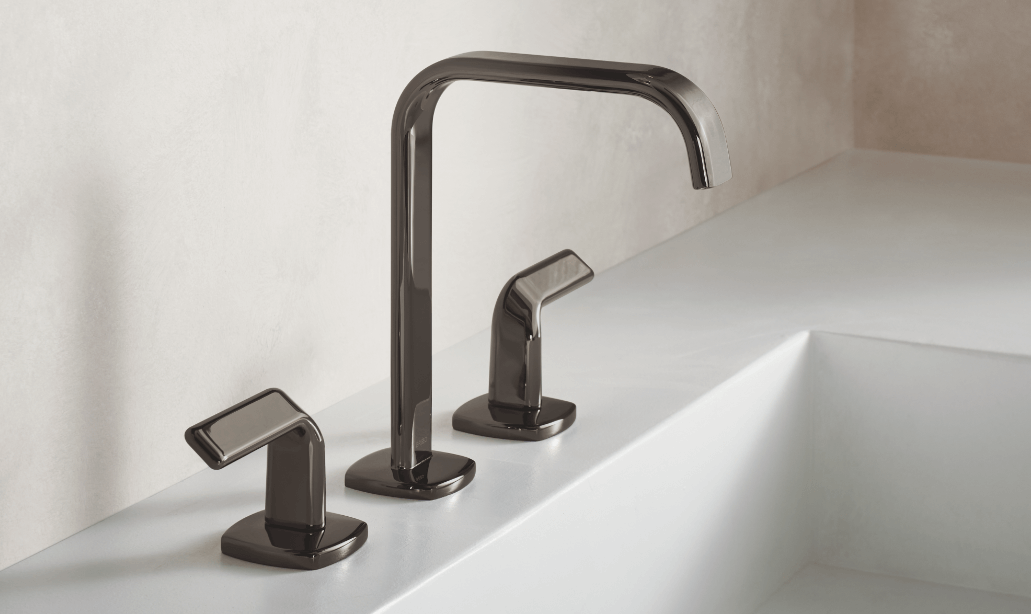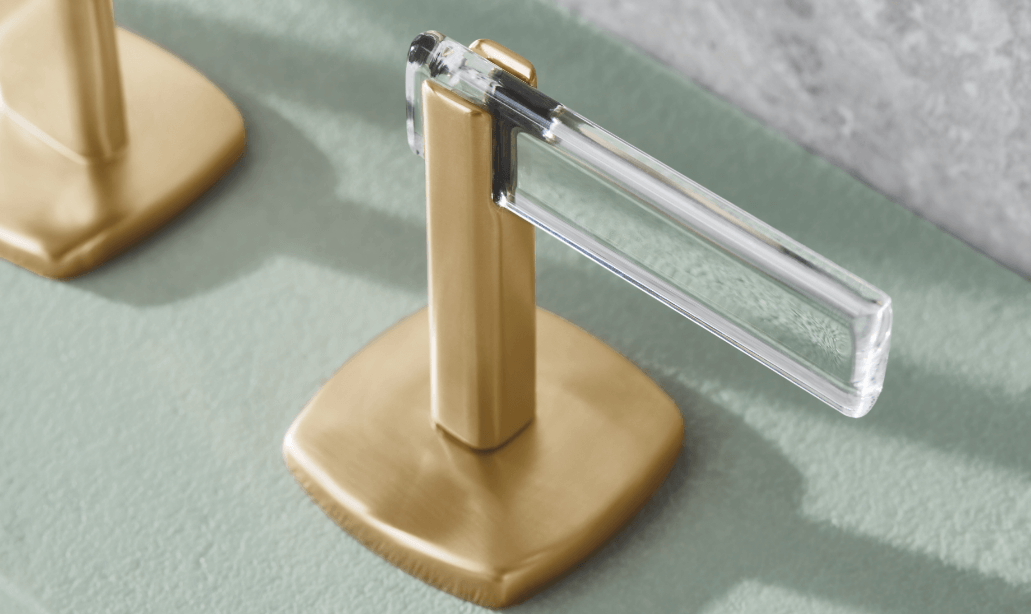 Grandeur in simplicity.
Paired with Polished Chrome or Brilliance® Luxe Gold®, Clear handle accents add an illusory note.
Gallery